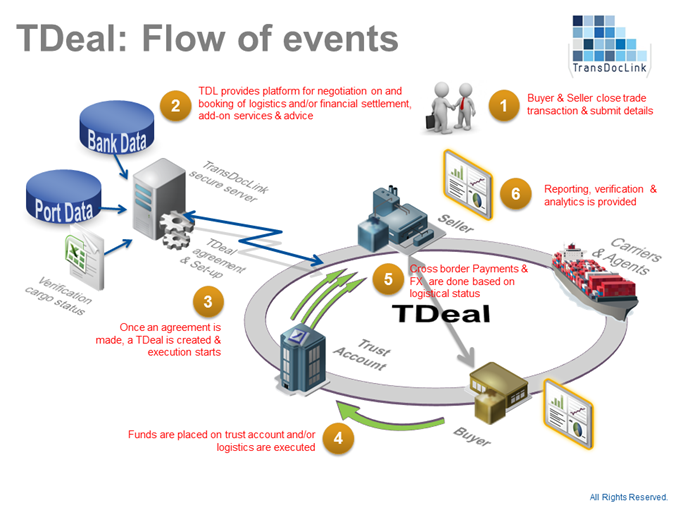 Best of both worlds
The TransDocLink platform provides you with the best practises from both the logistical industry as well as the financial we call TDeals. TDeals provide an integrated way of delivering our products best fitting your trade requirements.
A TDeal consists of:
A Smart Contract
A Multi-Currency Wallet
Document handling & workflow automation
Track & Trace of cargo
Payment schedule & execution based on evidence of delivery
Compliance transaction monitoring
Trade Finance/ Supply Chain Finance integration via partners
REST-API integration capabilities
Reporting & audit trail
Security on tier-1 banking level
 This way you can focus on your core business and leave the rest to us.
TransDocLink helps you cope with  trade related challenges